Some beautiful places to visit near Amarnath Temple
Patni Top, Pahalgam, Baltal, Srinagar, Sonmarg and Gulmarg are some places to visit near Amarnath Temple before or after Amarnath Yatra. If you want to explore places in and around Amarnath in Kashmir, these are the places you can't miss: Baltal, Pahalgam, Sheshnag Lake and more. Pilgrims and tourists can spend some time in Chandanwari exploring the ancient Mamala Temple, Betaab Valley and Lidder Amusement Park. Approximately 177 km from Pahalgam is the Baltal high valley, which serves as a shorter alternative route to the Amarnath sanctuary.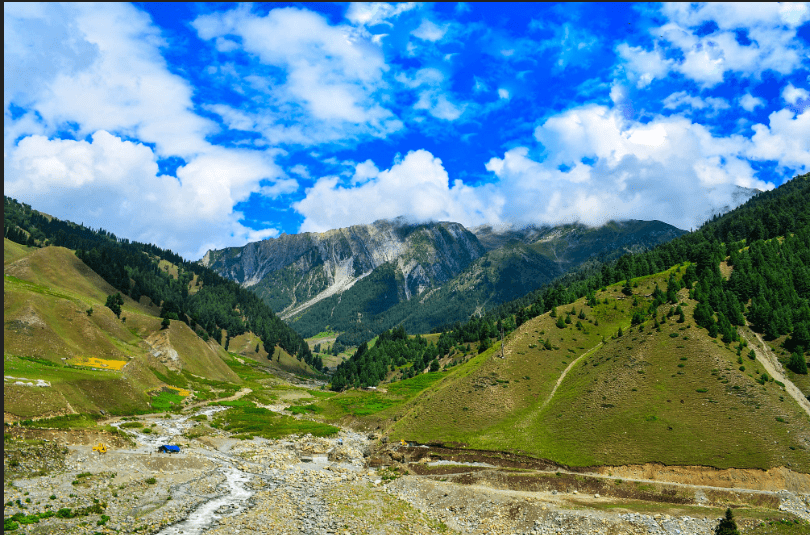 Since Pahalgam is also the starting point for the Amarnath Yatra, pilgrims can explore this beautiful city that stretches for 4 km around the confluence of the river. Besides the breathtaking scenery, the Baltal Valley has gained popularity over the years because it is one of the main starting points of the Amarnath Yatra. In addition, the Sindh valley also serves as a base camp for pilgrims traveling to the Amarnath cave from the Baltal route. Located in the Anantnag region of Kashmir, Sheshnag arrives en route to the sacred cave of Amarnath.
Sheshnag Lake – Located 27 km. from Pahalgam at an altitude of about 3658 m, Sheshnag Lake is a popular attraction for pilgrims making the pilgrimage to Amarnath Temple. The biggest attraction of Amarnath is undoubtedly the sacred cave of Amarnath, the Amarnath or Shiva  Shiva lingam. While traveling to Amarnath, travelers should not miss the cave. This cave is home to naturally formed Shivalinga ice.
There are two hiking trails leading to the cave, the shorter one through Baltal and the traditional one through Srinagar. The route to Amarnath Cave via Pahalgam is the longest and takes 3-5 days each way. The Pahalgam and Baltal routes are about 37 kilometers long and take 3-5 days to reach the rock temple, while the second route is about 14 kilometers long and you can do it in a day or two.
Amarnath Temple is also visited by many adventurers as it is a fairly advanced trekking/climbing route to the rock temple. If you

are a tourist and don't go to Yatra or temple, you can decide to book a comfortable guesthouse or hotel in Pahalgam or Baltal 

and enjoy the view. Apart from being a base camp for tourists during Amarnath Yatra, the Pahalgam-Chandanwari-Amarnath route 

also caters to tourists seeking to reach the Shiva cave. Nestled in the beautiful Kashmir alpine valley and surrounded by 

snow-capped peaks, Gulmarg is the start/finish point of the Baba Amarnath Yatra for pilgrims to the Balthal route

.