Ajmer city is one of India's hidden gems. Often overlooked when compared with the nearby Jaipur, it still shines as a worthy destination with its megawatt attractions. This place is famous not just for the majestic Dargah Sharif — the tomb of Garib Nawaz who was famous as Moinuddin Chisti — but also has many other mesmerizing places. The city draws visitors from all over the world and presents an unmistakable history of the Indian subcontinent.

Ajmer city lies in the state of Rajasthan in Northern India, surrounded by lakes and lush green mountains. The city is also home to many other sightseeing options that will surely impress you with their beauty and charm. These include beautiful lakes such as foy Sagar Lake and Anasagar Lake, historical sites such as Taragarh Fort, temples such as Jain Temple, Karni Mata Temple and so much more! Most popular places to visit in Ajmer.
Here  are the list of 10 Best Places to Visit in Ajmer, Rajasthan:-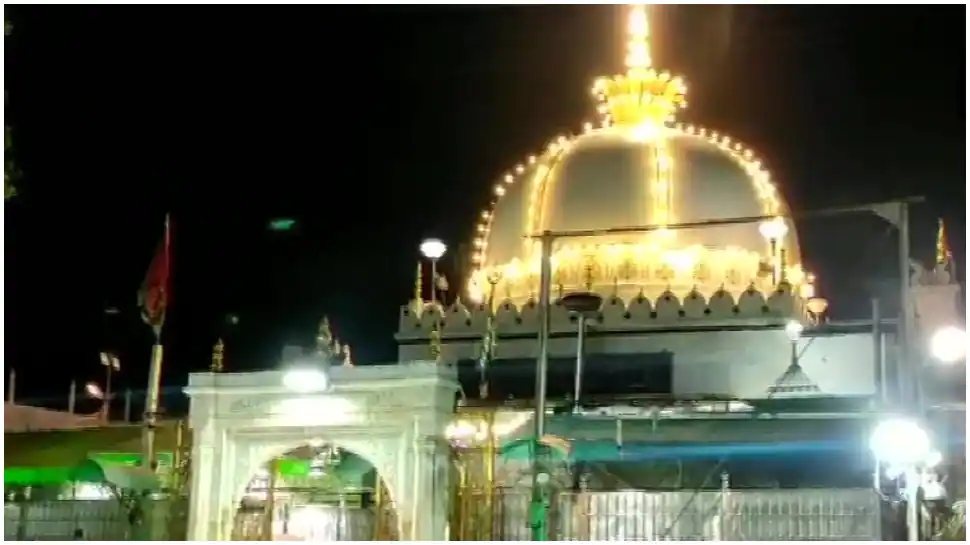 Dargah Sharif is located on top of a hill, which makes it an ideal place for tourists who wish to explore the beauty of Ajmer's landscape. The view from this point is breathtaking and offers tourists an opportunity to see the entire city with its beautiful lakes, historical sites, and other sightseeing options.

The Dargah Sharif is one of the most revered places in Ajmer. The Dargah is located at a distance of 6 km from Ajmer city on the way to Jaipur, Rajasthan. It was built by the Mughals in the 13th century. The Dargah has been renovated several times over the years but still maintains its original look with beautiful architecture and stunning views of the Aravalli hills. The complex includes a mosque with four minarets as well as the main tomb of Alauddin Khilji opposite which stands another smaller.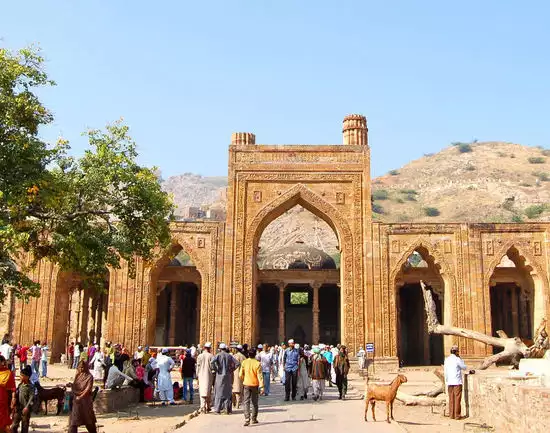 This is a structure that was at one time an ancient Hindu college, which was later converted into a mosque by a Muslim emperor. The walls of this holy site are beautifully engraved with words from the Koran, and it also houses relics of ancient Hindu architecture.

The ruins were built by Hindu masons who worked for Islamic rulers. This historical location comes under archaeological survey of India and draws tourists from all religions including Muslims, Hindus, Jains, etc.
As the name suggests, this café is a haven for tea-lovers and is also very affordable. The main dishes served here include Indian, Chinese, fast food, and beverages. The café has an indoor seating arrangement with amazing décor; it also has a take-away facility. This is a great place to spend some time, have some tea, and enjoy the amazing dishes on the menu. this is one of the best cafes in Ajmer.
The scenic Anasagar Lake is located near the city of Ajmer, Rajasthan. It is one of the largest man-made lakes in India and is one of the most popular tourist destinations here due to the beautiful views that make it one of a kind. It has been closed off from public access since the 1950s due to heavy pollution levels but now has started opening up again after several years under strict environmental controls from WWF (World Wide Fund for Nature). The lake reflects a picture-perfect scene with mountains surrounding it and gives an aura of serenity and peace around it.
Soniji Ki Nasiyan is the perfect choice. Located in Ajmer, the Golden Temple is an architectural marvel that makes you feel like you've been transported back in time.

With its ornate gold-plated wooden structures and beautifully made gold-plated wooden structures, this temple brings together the ancient world with modern times. You can also find a Jain Tirthankara here, which makes it even more special. The soniji ki nashiyan also boasts of beautiful architecture with the entrance made up of red stone. If you're looking for a place to relax and enjoy some peace, this is a great place to visit!
The Nareli Jain Temple is a beautiful and unique marble temple, dedicated to the 24 Tirthankaras of Jainism. Built-in traditional and modern styles, it sits on top of a hill overlooking the city. Jains from across the world come to this holy place to pay homage to Lord Adinath, the first of 24 manifestations of the one, eternal being. The temple blends ancient talent with modern technology; each idol is crafted out of marble while a digital clock displays the exact time in real-time — keeping pilgrims informed during their visit.
In 1875, Mayo College was established to "educate youths according to the best principles of the Hindu religion and by modern European culture" – it took its inspiration from Britain's Eton College. The impressive Indo-Saracenic building, home to the museum, boasts a blend of Victorian and Mughal architecture which houses artifacts that pay homage to the school's history.
Durga Bagh Garden is a serene and beautiful oasis within Ajmer that was constructed by Maharaja Shiv Dan in 1868 AD. The garden is blanketed in verdant greenery and is located on the bank of Anasagar Lake. It's one of the most popular gardens in Ajmer due to its diverse array of flowers and trees as well as the stunning views of the sunset against the backdrop of hues in the sky.
The Victoria Jubilee Clock Tower, located opposite Ajmer Railway Station, was built in 1887 to commemorate Queen Victoria's Silver Jubilee. The Clock Tower features an Indo-Islamic architectural style, with a classic monopteros on top and a dome roof in the Indo-Islamic style.
The train restaurant is a family-friendly multicuisines restaurants in ajmer themed after a train. The restaurant has seating in a compartment, so it's just as cozy as it is fun! We had the opportunity to try out some of their delicious dishes, including cheese naan and shahi paneer lababdar, and dal makni with lassi. The food was great—but more importantly, the staff was friendly and helpful!

We would recommend this place for kids' parties (especially birthdays), or just visiting with friends and family. The service was also very good—we were greeted warmly upon arrival.